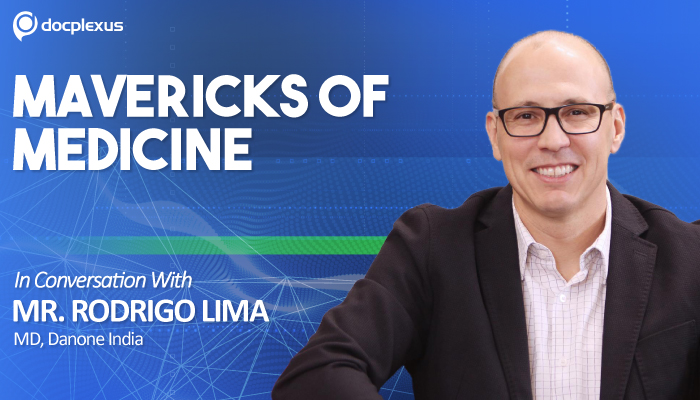 Docplexus brings to you "Mavericks of Medicine" – an exclusive video series featuring distinguished personalities in Indian life sciences. Today, we have with us Danone General Manager, Mr. Rodrigo Lima, sharing his thoughts on India's nutritional challenges and how the company is addressing them. Mr. Lima brings with him extensive experience spanning 17 years in various roles and we hope his rich insights will prove beneficial to all healthcare stakeholders. Watch the interview below:

Through this series, we aim to delve into the transformation of the Indian Pharmaceutical Industry which on one hand sees immense growth opportunities and a slew of regulatory and technological changes on the other, and understand from industry stalwarts how organizations can steer themselves towards outstanding success in this scenario. We also seek to unravel these achievers – their values, leadership style, motivators, contribution to the industry and their vision for making India's healthcare better.
---
Docplexus – Pharma's Trusted Marketing Partner
Docplexus is the largest online community of 3,80,000+ verified doctors & a trusted marketing partner of pharma & medical device companies. It empowers the industry partners to engage the medical community through data-driven, evidence-based marketing & brand management solutions such as Infocenters, Mindset Analysis, KOL Webinars, Sponsored Medical Updates, Online CMEs & more.
Comments