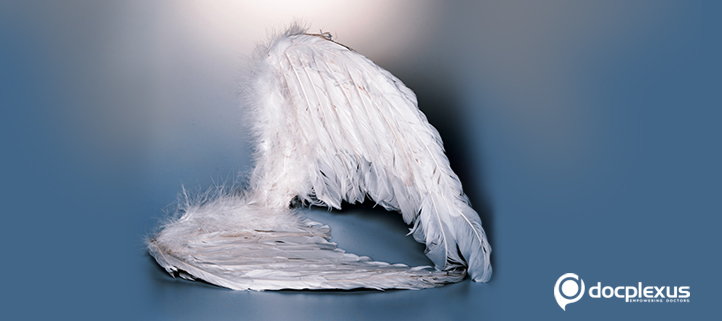 Elizabeth Holmes, Founder-Theranos, started her company after dropping out from college at the age of 19. She claimed her device tests conditions such as cancer and cholesterol with blood from just a prick and was able to raise around $700M over year and in 2015 Forbes magazine estimated her wealth at $4.5bn. Once touted as 'Steve Jobs' of healthcare industry, Theranos recently fell from grace after being charged for fraud by the Securities and Exchange Board (SEC) for deceiving investors by false claims about technology, business and financial status.
Another poster child of health-tech, CEO Rishi Raj of Chicago-based Outcome Health was sued by investors last November on charges of fraud to secure $487.5M.
Stories of such 'fallen angels' of healthcare are lapped up by popular media and the public alike, with focus of discussion being ''What went wrong''. The truth is, we are busy looking for heroes who'd transform the healthcare landscape overnight, when in fact, there are no shortcuts and there can't be any, where the subject is as critical as health.
Most of us agree with Jina Choi, Regional Director – SEC when she states – "Innovators who seek to revolutionize and disrupt an industry must tell investors the truth about what their technology can do today – not just what they hope it might do someday"
Being a health-tech entrepreneur myself, I would like to take the liberty of going a step further and say that not only is transparency amiss in the industry but also acknowledgement of executional limitations. Therefore the question to ask ourselves is not "What went wrong" but "Why is Innovation in Healthcare so difficult?"
Healthcare Journey – A Bittersweet Affair
If we look into the past decades, we realize that we have made amazing progress in healthcare and yet much remains to be done.  Global average life expectancy increased by 5 years in 2015 since 2000. However, access to healthcare and its quality has remained unequal between communities, geographic locations and financial classes. So, we can say it's a blooming, but broken healthcare system.
It seems that although there is steady progress being made in certain spheres, some others are grossly neglected. Perhaps, what's needed is not just continuous advances in medicine based on clinical and pharmaceutical research but also reducing disparities in access to healthcare services, it's pricing, how care is delivered and healthcare policies implemented.
Fixing What's Broken
Most healthcare innovators are trying to bring in an anticipatory, pre-emptive and preventive approach. Or, they are trying to bring continuous care to all instead of relying on episodic treatment, where care is given only at the incidence of disease. Some are contributing to precision medicine by building on big data, analytics etc. Few are tending to the growing need of patients to be participants and not just recipients of care. Others try to bring the medical community closer for improving clinical outcomes.
We need to understand that no matter how grand the top down vision is, it cannot be realized unless coupled with equally efficient bottom up execution. The fact is, most of us continue to underappreciate the challenges of execution in healthcare.
Executional Challenges in Healthcare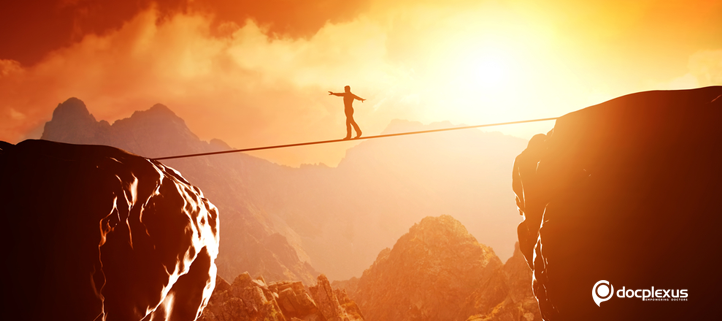 Conflict of interest between shareholders:
From doctors to patients and payers, pharma companies and government, interests are not symmetrically aligned. New solutions often shift the power balance. Some stakeholders become less relevant, and that leads to unwholesome resistance. The challenge here them becomes how to seek cooperation from these. This is one place where healthcare innovators make another mistake – under appreciating challenges in execution. It is crucial here to underline the role of inclusive and efficient bottom-up execution behind the success of any grand top-down vision.
Political aspect of health:
Healthcare lies at the intersection of politics, finance, and governance- sometimes for better, sometimes for worse- because not every player is on the same page in terms of goals and outcomes. It is a highly regulated industry and the policies and regulations have direct consequence on market dynamics.  As a result, we often see disparity in the plans we make to realize our objectives  and the actual direction our initiatives end up taking.
For instance, to ensure quality service, doctors continuously need to upgrade skills but challenges of high financial and opportunity cost in training and the non-mandatory nature of this exercise are not addressed. We talk about making MBBS exit test mandatory but we are not willing to invest in quality of education during those 5 years of MBBS. We talk about sending doctors to rural areas but adequate investment for quality life for these doctors is missing. When the paralysis is at the policy front, the trickle-down effect is seen across industry.
Another aspect that demands a discussion and innovators need to take note of is quick and fluctuating policy changes such as stent pricing which was first slashed in 2017 and then increased marginally this year due to negative consequences and poor results. The idea is to acknowledge limits that such measures place for innovation by creating creative and financial boundaries but it is also here that entrepreneurs need to be agile and aware. Most challenges come with new opportunities. Being aware allows you to be receptive to signs leading to these and being agile allow you the adaptability required.
Indian healthcare innovators also require to check expectations of government support. For instance, in the U.S.A., the govt. is trying to encourage adoption of EHR for which it has put billions into training health information technology workers and establishing regional extension centers to provide technical and other advice.  Having such expectations in India, where both resources and structure lags behind, is a little far-fetched. And, as said before, acknowledging limitations is a great first step for innovators to find solutions.
It is also important to note how certain govt. initiatives have actually redefined rules of engagement by creating a transparent environment, for instance, Sunshine Act and its Indian counterpart, UCPMP Code, which allow for ethical way forward for Pharma marketers to engage with their customers.
When healthtech entrepreneurs offer solutions for enterprise (hospitals, insurance companies, Government), their value proposition can focus on long term value creation. However, when they offer their solution directly to consumers (Patients and Doctors), it is extremely difficult to convince for an advantage that consumers will have in long term. Individual consumers expect the impact then and there. Unfortunately, efficiencies in healthcare cannot be delivered as pizza in 30 minutes.
Attempt to disrupt current workflow rather than integrate:
One of the most common questions in my field of work is – are doctors technology savvy? Yes, they are. We tend to forget that they are one of us. Almost all of them use WhatsApp and Facebook. Not just that, most use high-tech equipment like MRI Scanners and laparoscopic surgery apparatus. Robotic surgery is also quite prevalent. Blaming them for low adoption is wrong. The problem is health-tech entrepreneurs are trying to change the current workflow of doctors with their solution instead of trying to integrate solutions into their existing workflow.
Equating outlays with outcomes:
US government spends about 17% of GDP on healthcare of its citizen. Cuba spends 11% and has the same life expectancy as US. Former invests in medical technology, latter in primary healthcare. By the comparison, all one aims to say is that it is crucial to decide where public health money is spent – on 100 slice PET scan machine or on basic healthcare needs at a primary care centers? Don't get me wrong, both are relevant and important. The question is, for resource-starved countries like India, we have to decide what works best – based on priorities.  Sometimes, that will be technology, sometimes, primary healthcare and prevention and at others, it would be a mix of both. Coming to the point in question, from startup context, it is easy to raise millions of dollars and invest it all on your marketing campaigns but what should never be lost is the focus on value you bring to your consumer. Based on your priority, sometimes, it would only be marketing, sometime product, sometimes both. It is critical to be aware of the opportunity cost involved and find solutions accordingly.
To conclude, I would like to bring forth a lesson I have learned about innovation from biographies of Benz and Ford, Wright Brothers and Glenn Curtis. Invention and innovation are not the same. Novelty is just one side of the coin. Taking that novelty and making it scale and create positive market impact is another. An overnight success story in healthcare is a myth, the sooner we debunk it, the better. Let's accept the executional hurdles that we face as innovators in healthcare. As only when we embrace our vulnerabilities, can we mitigate the risks, sustain what we do for longer and bring in 'real healthcare transformation' that we've envisioned for so long.
---
Docplexus – Pharma's Trusted Marketing Partner
Comments