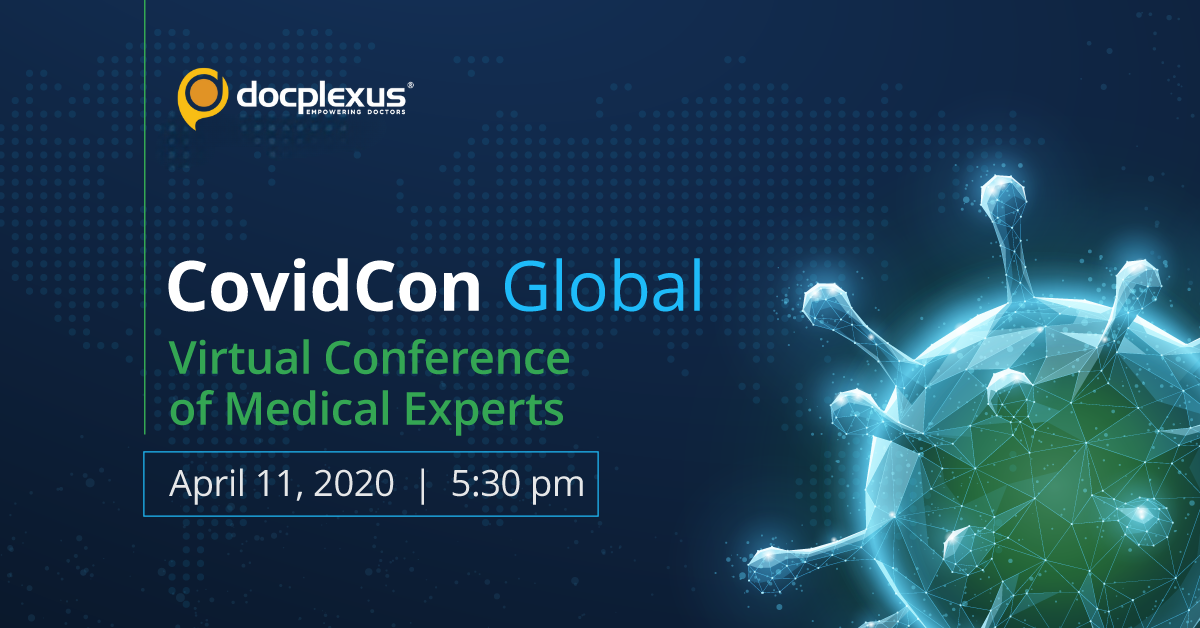 Being a part of the same ecosystem, Pharma Marketers and HCPs should be aware of one another's challenges, especially when a pandemic is at its peak. This is how they can create mutually-favorable strategies, to weather the Covid-19 storm.
In this context, CovidCon is a perfectly timed virtual conference, that will give doctors across the globe a platform to ask pertinent questions on Covid-19 and seek solutions. This conference will have innumerable takeaways and evidence-based insights for Pharma Marketers as well. They would certainly want to know the queries and doubts that HCPs have on Covid-19. We will be sharing all that in our later posts, once the event is done.
Docplexus, in collaboration with its global partners, Coliquio and DocRed, has organized CovidCon, the world's largest Web Summit for physicians, inviting top clinical experts who are managing Covid-19 patients in China, USA, Italy, Germany, India, and South Korea. It will go live on 11th April 2020 starting at 5:30 pm.
Below you can see the experts who will be speaking at the conference.
i) Insights from China
ii) Learnings from South Korea
iii) The US Perspective
iv) The Italian Epicenter
v) Update From Germany
vi) The Indian Perspective
We will be updating you with all the insights we gather from CovidCon. It will certainly give you a comprehensive perspective into the current healthcare scenario. Stay tuned.
Docplexus – Pharma's Trusted Marketing Partner
Docplexus is one of the world's largest & fastest-growing networks of verified doctors and a trusted marketing partner of pharma, medical devices, diagnostics & nutraceutical companies. We empower our industry partners to meaningfully engage with the medical community through data-driven, evidence-based marketing & brand management solutions such as infocenter (branded microsite), mindset analysis, KOL webinars, sponsored medical updates, online CMEs & more.
You can reach us at solutions@docplexus.net
Comments