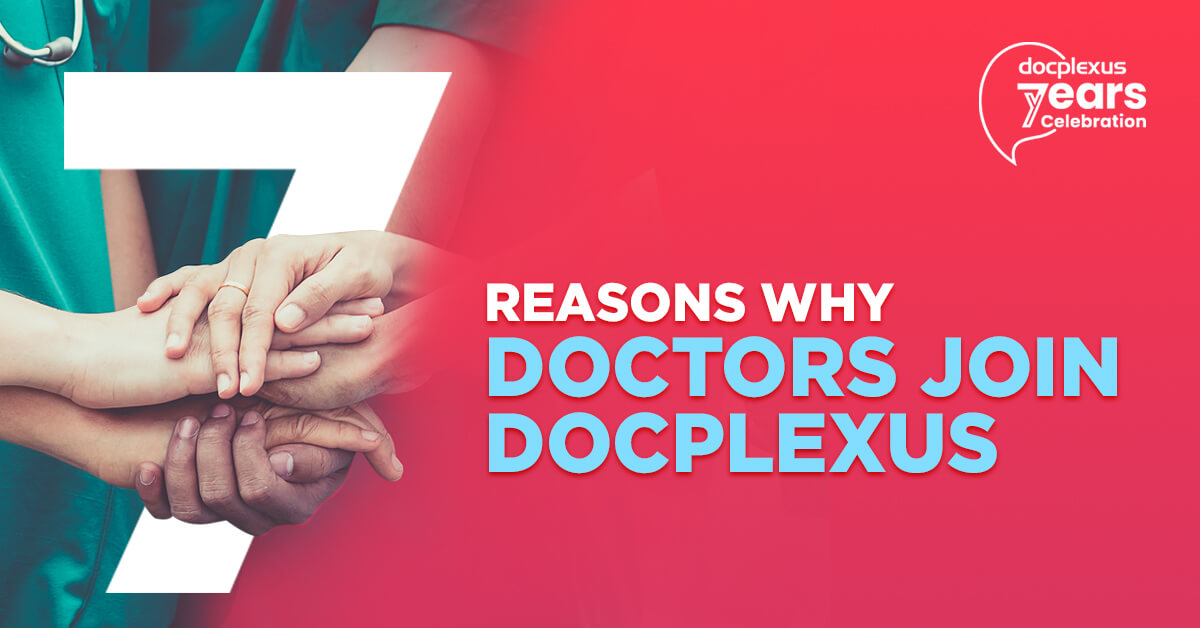 Being India's largest online community of doctors, Docplexus has always set impressive standards for clinical and academic discourse. Our long and successful collaboration with National & International medical associations and experts, along with our seasoned medical writers has helped us:
i) Produce clinically sound content, in a multitude of HCP-friendly formats.
ii) Stoke scientific conversations around several Therapeutic Areas.
Our customized microsites, scientific articles, HCP e-education kits, multi-panel webinars, and international web summits, have created a dynamic resource pool for doctors, keeping them updated and encouraging them to discuss patient cases within a secure, doctor-only community.
Even in the context of the COVID-19 outbreak, we have empowered our community of HCPs with our specialty-specific information on the pandemic, dispelling myths surrounding the treatment protocols and measures.
That being said, we bring a lot more to the table, which is why 3,80,000+ doctors spanning 98 specialties and 1600 cities have joined our platform to date. Let's have a look at the 7 reasons why doctors continue to prefer Docplexus to other digital platforms.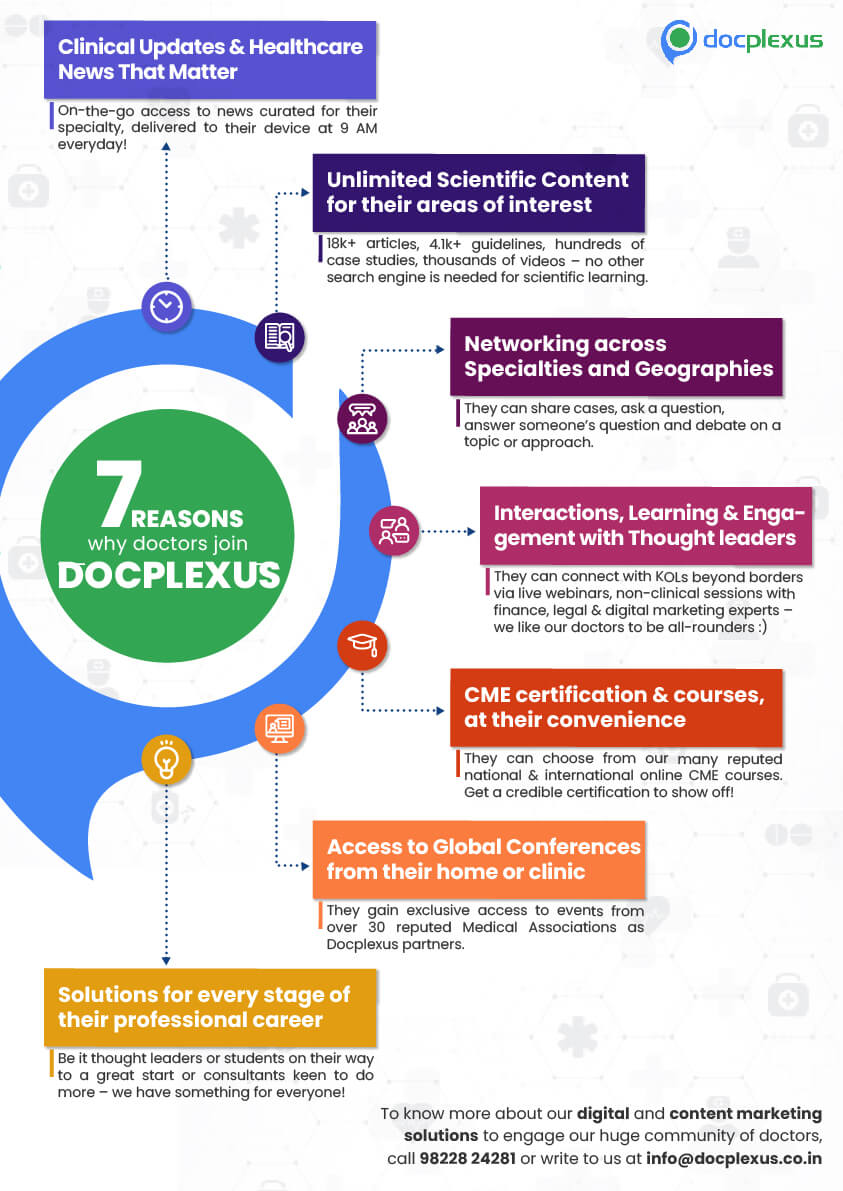 Docplexus has become a Pan-Indian hub for "knowledge sharing" among doctors, medical experts, and KOLs. As per our social listening experts, doctors are frequently discussing COVID-19 cases and treatment protocols on our platform. Top medical experts and clinicians are participating in case discussions and sharing the best possible treatment for patients.
As doctors are showing enthusiasm for digital channels and platforms, we will ensure that they keep getting our clinically validated and compliant content in a multitude of HCP-friendly formats. We will continue to support the medical fraternity and help them navigate through this crisis for better patient outcomes.
If you want to expand your brand/product's digital outreach and engage with our community of HCPs via our exclusive digital channels & solutions, then you can reach us at priyanka.kumari@docplexus.in.
Enquire details
Comments