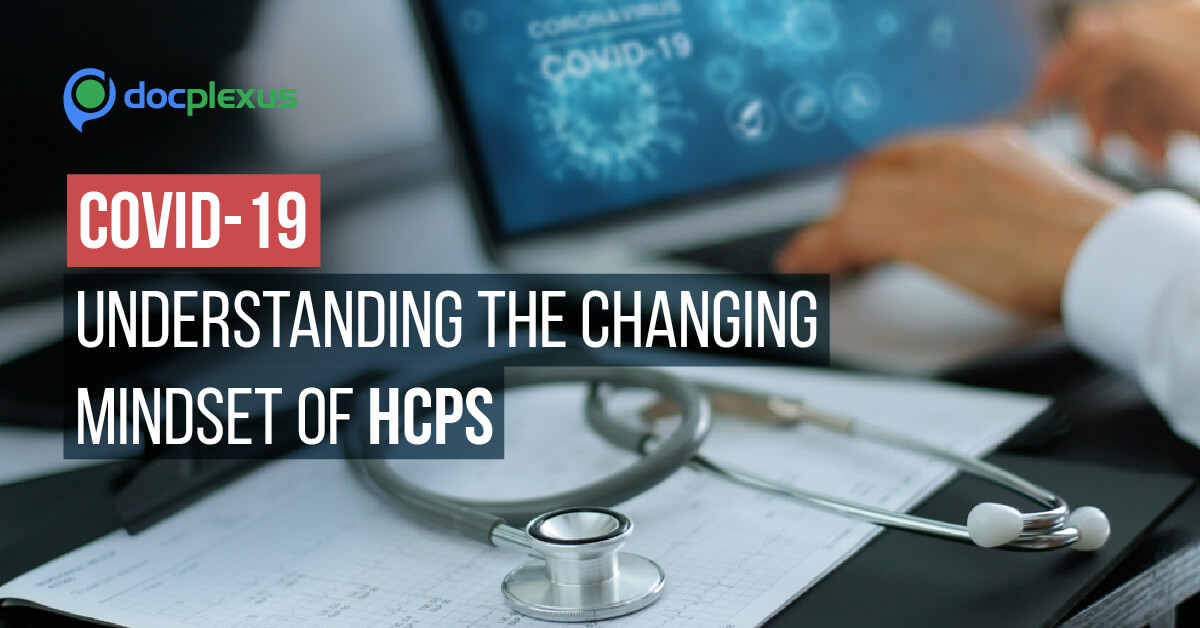 COVID-19 is the first pandemic of the social media age. Most of us think, and reasonably so, that it is a precursor to a global economic slump. The mindset of HCPs is changing, and they are exploring different sources and channels to keep themselves updated on COVID-19, specific to their TAs. For pharma marketers or business managers, business is gradually plummeting under its shadow, as the clinical trials for non-COVID-19 diseases are getting postponed or cancelled. Overall, there is a lot of uncertainty.
The marketing ecosystem is getting murkier as well, as organizing live marketing events, educational tours, or community fundraisers are very much out of the question for now. That being said, pharma marketers shouldn't assume that they are losing the grip altogether.
Digital or virtual solutions are there to be leveraged; it's just that in times like these, pharma marketers can't and shouldn't use broad strokes to market their drugs. The thing is, brand-building during a pandemic cannot be merely an extension of your marketing intent. It has to be an extension of your solidarity with the HCPs across the globe.
The margin for error has reduced, and pharma marketers need to be precise with their digital strategies. Such precision requires a much better understanding of HCPs current mindset. It requires actionable insights into HCPs' perceptions and their online behavior.
Catering to a community of 3,50,000+ doctors, we at Docplexus are certainly observing various long threads of discussions around COVID-19. HCPs on our platform are seeking transparent and frequent communication from potential sources, to recalibrate their medical practices for fighting and neutralizing novel coronavirus.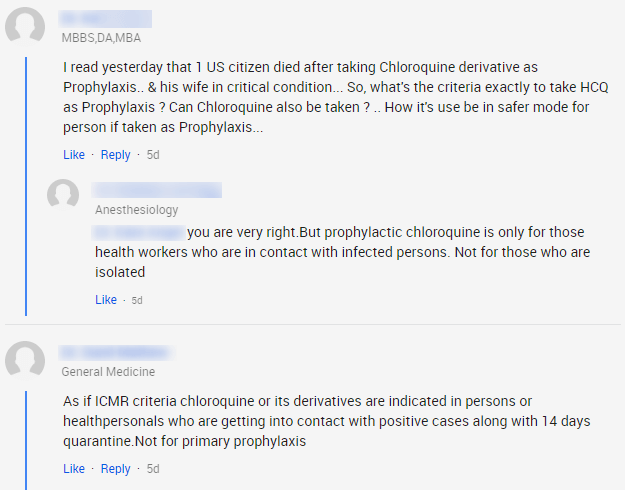 Here's an example to understand how HCPs are recalibrating their medical practices
The protocols (that doctors learnt in medical schools) haven't been productive in fighting COVID-19. For instance, to treat respiratory problems, doctors conventionally follow these steps:
i) They give the patient an oxygen mask, or put a small tube into the nose to provide that extra jolt of oxygen.
ii) If that's doesn't work, a Bi-Pap machine is used to thrust air into the lungs.
iii) As a last resort, the patient is moved to a ventilator.
Unfortunately, this step-by-step process is failing with COVID-19 patients. In some cases, physicians have observed that patients aren't surviving till the time third step is reached. Similar situations arose during the past pandemics like 2003 SARS outbreak, and doctors sought answers to such setbacks by penning articles for medical journals. But the problem was, the communication wasn't widespread and it took months to reach HCPs across the board, for obvious reasons.
COVID-19 is a different animal. It's the first pandemic of the social media age. Tens of thousands of HCPs are swarming to social media groups for discussing patient cases and giving video lectures on Covid-19. Some are suggesting that COVID-19 patients should be turned immediately to ventilators after intubation.
Just for an example, there is a Facebook group by the name 'PMG Covid19 Subgroup' which already has 30,000+ doctors. It is an offshoot of Physician Moms Group which has 70,000+ members and was started five years ago by an emergency-room doctor. Discussions on Social distancing and the success stories from the frontline have been the other highlights of such groups.
Other pertinent discussions are revolving around "using chloroquine or hydroxychloroquine for curing COVID-19 patients" and "use of ibuprofen to alleviate pain and fever caused by COVID-19".
In this regard, FDA has stated that "the use of non-steroidal anti-inflammatory drugs (NSAIDs), such as ibuprofen, could worsen coronavirus disease". ICMR too has issued an advisory for hypertension, diabetes and heart disease patients to use paracetamol instead of ibuprofen for pain relief.
To bring such pertinent discussions at one place, Docplexus has a dedicated section by the name of 'COVID-19 Updates', dissipating information on the ins-and-outs. One of our recent posts titled 'Government Declares Discharge Policy For COVID-19' was read by 1000+ HCPs and garnered 85+ comments. One of our 'Docplexus Health Minute' videos titled 'Globally Over 100K Recovered From COVID-19 And Many More' has been viewed by 1000+ HCPs.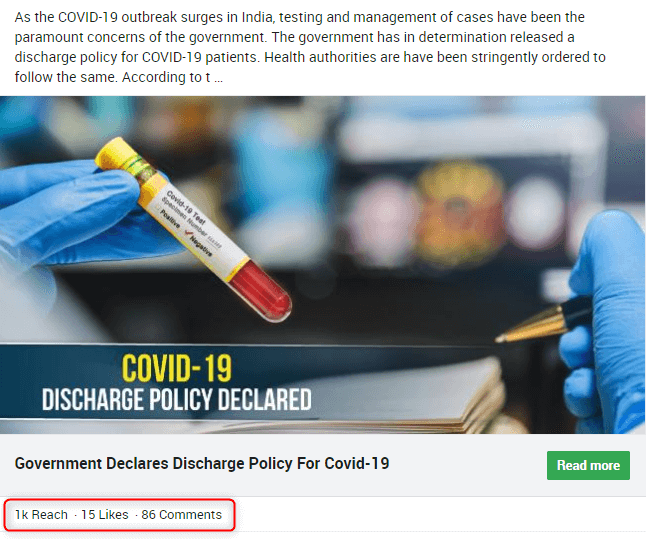 Collaborating with our knowledge partner IACC (Indian Association of Clinical Cardiologists), we organized live panel discussion on "COVID-19 Updates For The Medical Fraternity: Learnings And Guidelines So Far" on 5th April 2020, that has been viewed by 400+ community members till now. Below is a glimpse of that webinar.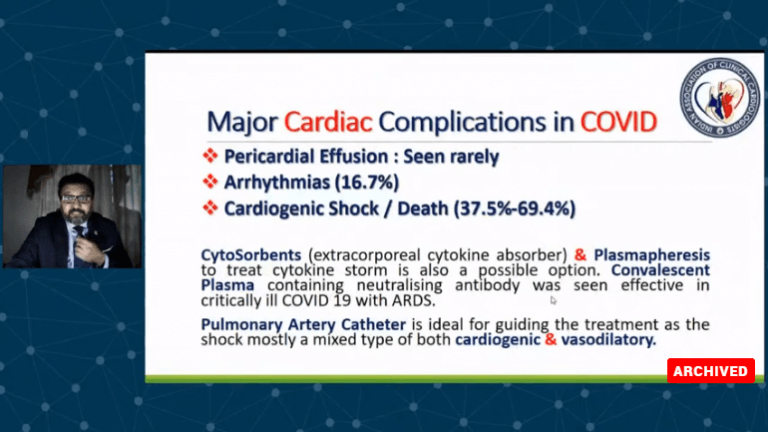 We are also posting content on COVID-19, specific to certain therapeutic areas. Just to give you an example, we recently posted an incisive video on COVID-19 and Diabetes Management.
The rate at which information is being shared is rapid and such acceleration can lead to a few mistakes too, as there isn't much bandwidth for carrying out exhaustive studies. Medical Journals across the globe are sharing the novel findings as much as they can, and a few errors here and there may surface. But this is an unprecedented situation, so we must accept unprecedented actions and outcomes too.
Pharma Marketers can leverage this unprecedented surge by clinicians and researchers towards discussion forums or social media groups, to provide substantive medical material for relevant TAs.
Apart from remotely conducting KOL webinars on Docplexus, they can leverage other solutions like promotional posts and email campaigns to reach out to our community of HCPs. They can create short courses on pertinent topics that can fill the information gap. In the current scenario, online CMEs are being sought after by doctors more than ever. We have been actively publishing such courses on Docplexus platform, enrolling thousands of our community members.
The overall focus should be on supporting positive health outcomes, globally. The way people are thinking, feeling, and acting has changed, and even if the outbreak dies completely across the world, it will take a considerable amount of time for them to get back to normal. There might even be a new normal, who knows? So, it's better for pharma marketers to understand the existing concerns of HCPs and continuously cater to it.
---
Docplexus – Pharma's Trusted Marketing Partner
Docplexus is the largest digital network of doctors in India & a trusted marketing partner of pharma & medical device companies. We empower our industry partners to meaningfully engage with the medical community through data-driven, evidence-based marketing & brand management solutions such as Infocenters, Mindset Analysis, KOL Webinars, Sponsored Medical Updates, Online CMEs & more.
---
You can reach us at: sales@docplexus.in/ +91 9881969598
Enquire details
Comments