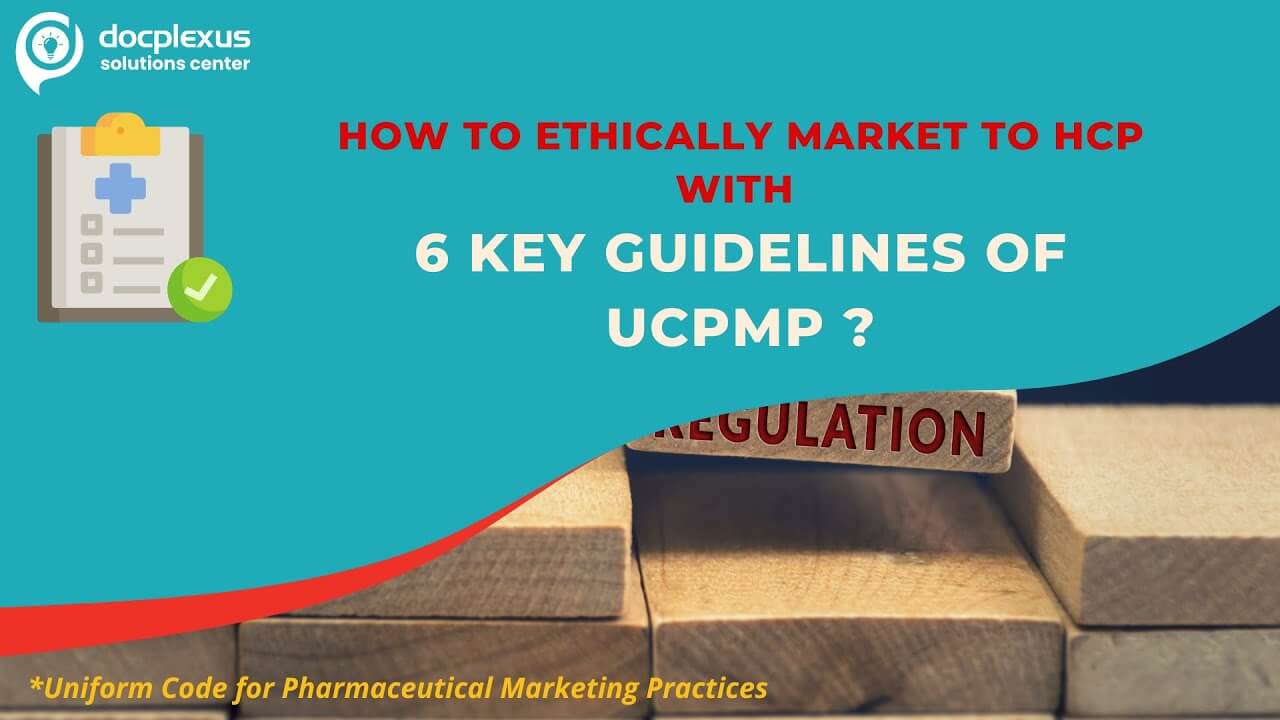 6 Key Guidelines from UCPMP (Uniform Code of Pharmaceutical Marketing Practices) for Ethically Marketing to HCPs

What is UCPMP code and why is it important?
UCPMP (uniform code of pharmaceutical marketing practices) code is a voluntary code issued by the Department of Pharmaceuticals. It serves as guidance to the industry for conducting ethical marketing practices and promotional activities for Indian pharmaceuticals and medical devices companies.

The code outlines 3 main aspects –
A drug must not be promoted without prior marketing approval from a competent authority i.e. said to authorize its sale and distribution.

Healthcare companies should provide accurate and unbaised information pertaining to the drug.

Medical representatives should follow an ethical code of conduct to avoid ambiguous and misleading information through their advertising efforts.
Now that the what's and whys are clear, let's delve into the 6 key guidelines on the applicability of the code that healthcare and pharma companies should follow to create compliant marketing strategies.
Learn about:
•Dos and don'ts while promoting drugs claims and comparisons
• Mandates for marketing content
• Sample distribution guidelines and essentials
• Medical representatives' code of conduct and compliance
• Don'ts of gifting
• Maintaining professional relationship with HCPs
Check out this quick synopsis video highlighting the above to help you better while creating your marketing, medical education and sales plans.
Your Trusted Medico Marketing Partner
We are India's largest online community of over 3,80,000 verified doctors. As a medico-marketing professional, we help you meaningfully engage with our clinician users through data-driven, evidence-based marketing & brand management solutions such as Infocenters, Mindset analysis, KOL webinars, Sponsored Medical Updates, Online CMEs & more.
Reach us at
solutions@docplexus.net
Know more
Comments