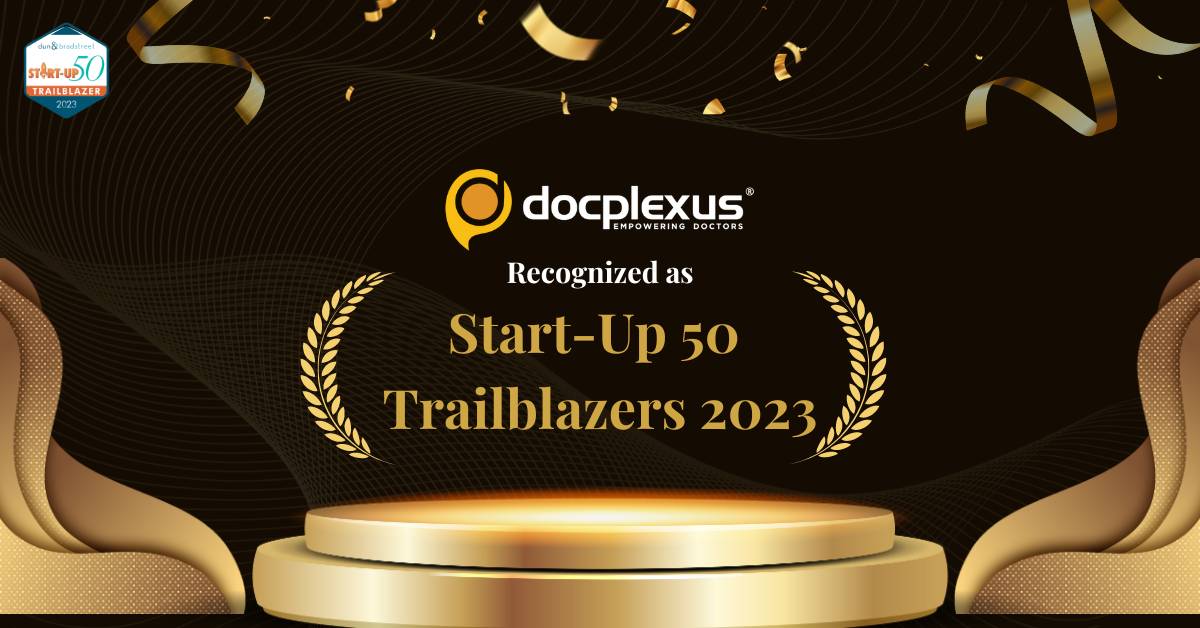 Scoring high on jury criteria with metrics like true innovation and commitment to quality, customer focus and sustainable growth, the renowned Dun & Bradstreet panel recognised Docplexus as one of the top 50 Start-Up Trailblazers at the recent 'LEAP India Startup Summit 2023', held on June 16, 2023 in Bengaluru (India). The event brought together a league of accomplished dignitaries including government representatives, industry veterans, and visionary thought leaders.
Already hailed as one of the largest and fastest growing online communities of doctors with over 3,80,000 verified clinicians across 99 specialties and 1600 cities in India and an additional 75,000+ doctors in South-East Asia and Middle East, this accolade reinforces the Docplexus purpose of empowering doctors with easily accessible yet credible and clinically sound information to improve their patient outcomes.
Here's a quick glimpse at how Docplexus adds value to our doctors, everyday.
Whilst this AI-based platform will soon be celebrating its 10th anniversary with new offerings and exclusives for its doctors and industry partners later this year (here's a glimpse of their last anniversary bash!), this recognition is a testament to the impact created by their passionate team 24×7 to keep its community updated with the ever changing healthcare trends, new products and technologies, besides the medico-legal, digital, finance and marketing essentials that Healthcare Professionals (HCPs) must tap.
Be it daily healthcare news or high quality content in the form of webinars with CME credit points, e-courses, clinical cases, articles and more, Docplexus has been inventive in supporting academic rigour as well as in providing branded space to its industry partners from Pharma and nutraceutical space, diagnostics, medical devices and health-tech to reach prospective doctors with their value proposition and thus, drive a synergy.
With more geographies to scale and a greater impetus to grow on multiple levels ahead, Docplexus continues to be the most loved platform by its community, by medical associations and industry partners alike. That's the biggest win of all. #Gratitude #Grace
Comments