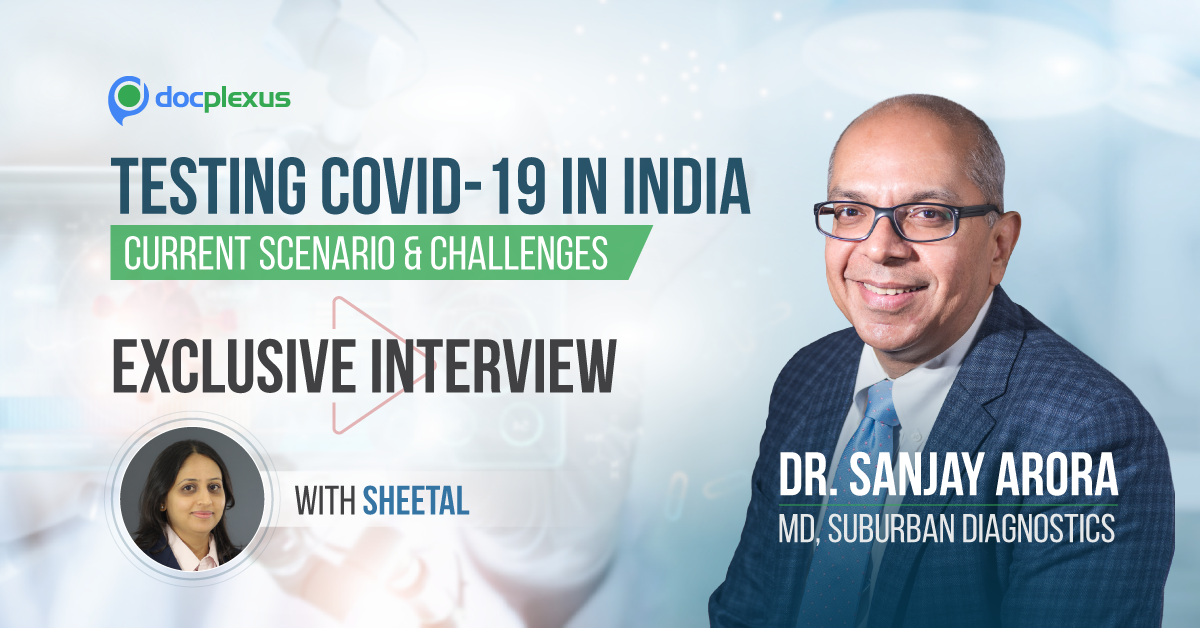 Suburban Diagnostics, a leader in medical diagnostic services in western India, was one of the first labs that ICMR approved to conduct COVID-19 tests.
We got a timely opportunity to interview Dr. Sanjay Arora, MD of Suburban Diagnostics, to discuss the current challenges and scenario pertaining to COVID-19 testing in India. He shared his insights on key points like:
i) ICMR's criteria for selecting diagnostic labs.
ii) The PCR Testing Process for COVID-19
iii) WHO's definition of 'Suspect Cases'
iv) Safety measures taken at the lab and for home collection executives
On an average, Suburban Diagnostics is conducting 600 COVID tests/day. 
Addressing the doctors and people all over the world, he said "This is an unprecedented situation. There is a lot of public awareness about COVID-19, but we are also seeing a little bit of stigma around the pandemic. So, I would urge people to not ostracize healthcare workers and people who come positive."
Here's the 8-Minute Interview
Using digital channels you can bring a whole lot of awareness into the healthcare ecosystem. You can share insightful, evidence-based content with hundreds and thousands of HCPs, all at once. Just imagine, how much an interview like this will inform and help our healthcare workers in their fight against COVID-19.
If you want to explore digital solutions to communicate with HCPs, then you can reach us at solutions@docplexus.net
---
Docplexus – Pharma's Trusted Marketing Partner
Docplexus is the largest digital network of doctors in India & a trusted marketing partner of pharma & medical device companies. We empower our industry partners to meaningfully engage with the medical community through data-driven, evidence-based marketing & brand management solutions such as Infocenters, Mindset Analysis, KOL Webinars, Sponsored Medical Updates, Online CMEs & more.
Comments