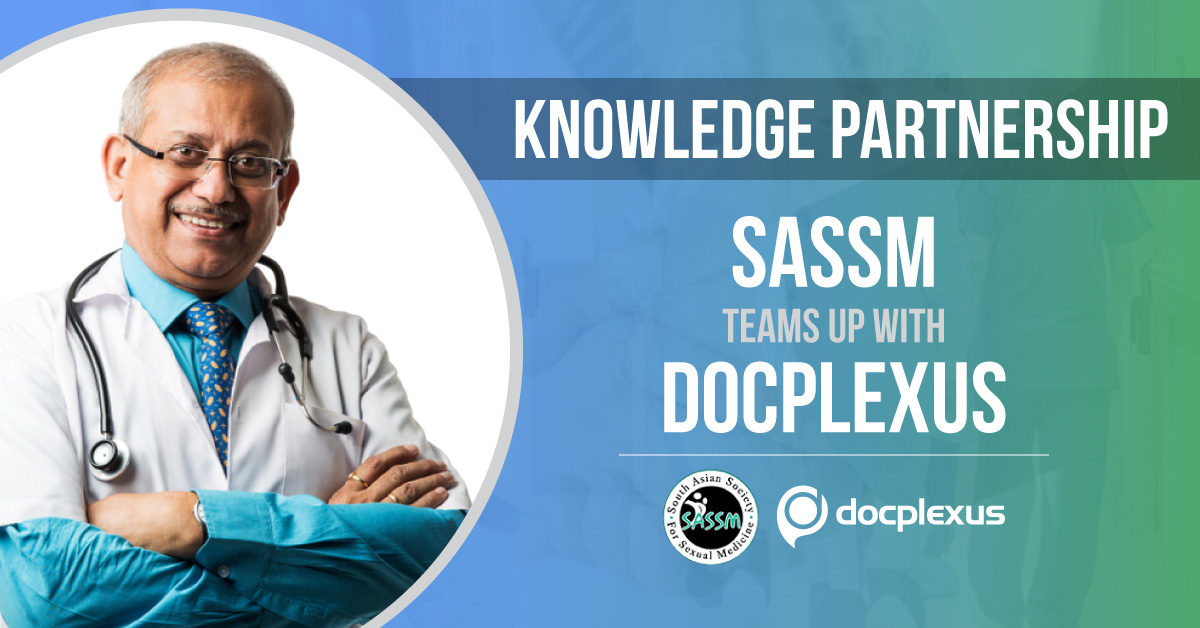 South Asian Society for Sexual Medicine (SASSM) has chosen Docplexus as their official Knowledge Partner. SASSM will now be able to reach out to the robust and active community of 3,80,000+ doctors on Docplexus.
Through our digital solution like Infocenter (microsite) we will help SASSM in disseminating information on drug-related updates and appraisals, critical reviews, and the anticipated drugs in production. The Infocenter will also host review articles on a range of therapeutics, KOL appraisals, and e-school webinars. Apart from this, we will communicate the information regarding upcoming workshops and events organized by SASSM, to our active community of  HCPs.
We recently conducted a remote Webinar with SASSM, that focused on the various aspects of sexually transmitted diseases, genital lesions, and HIV. In future we plan to conduct even more Webinars as well as KOL Interviews with the association to lend a positive push to Docplexus' vision of empowering doctors for better medical outcomes.

Till date, 16 prestigious associations have chosen Docplexus as their Knowledge Partner.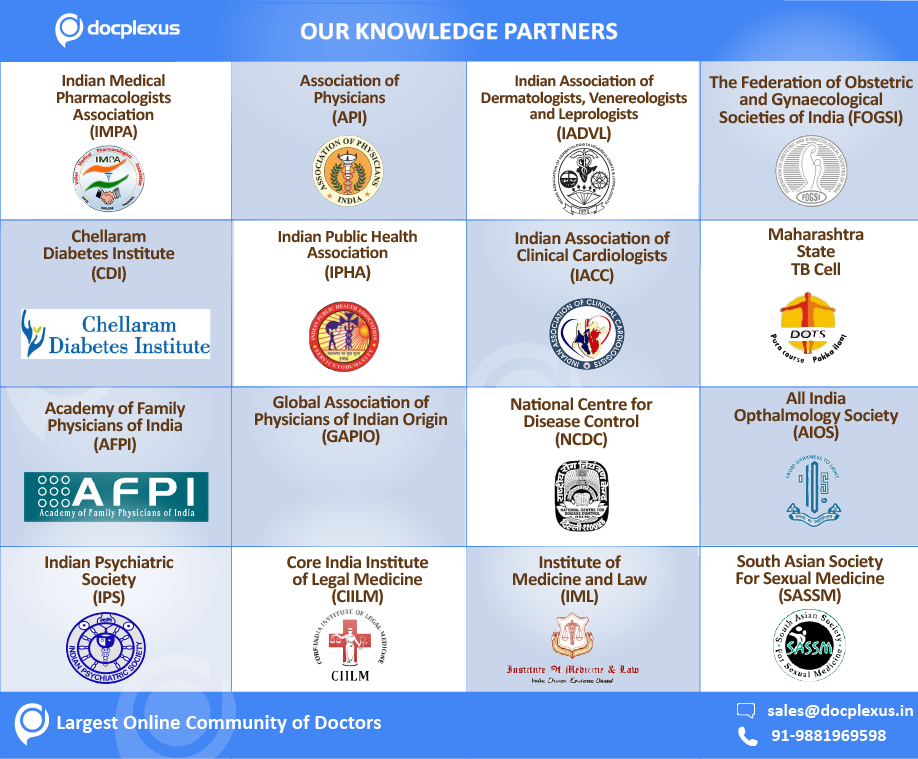 About SASSM
SASSM is the representative body overseeing sexual health in South Asian countries (The southern countries are Afghanistan, Bangladesh, Bhutan, India, Maldives, Nepal, Pakistan, and Sri Lanka. The western countries are Kazakhstan, Kyrgyzstan, Tajikistan, Turkmenistan, and Uzbekistan). It aims to:
i) Encourage the highest standards of practice, education and research in the field of human sexuality and Andrology.
ii) Develop scientific methods for the diagnosis, prevention and treatment of conditions affecting human sexual – reproductive function.
iii) Promote the publication of medical and scientific literature in the field of sexual – reproductive function.
---
Docplexus – Pharma's Trusted Marketing Partner
Docplexus is the largest digital network of doctors in India & a trusted marketing partner of pharma & medical device companies. We empower our industry partners to meaningfully engage with the medical community through data-driven, evidence-based marketing & brand management solutions such as Infocenters, Mindset Analysis, KOL Webinars, Sponsored Medical Updates, Online CMEs & more.
---
You can reach us at
: 
sales@docplexus.in/ +91 9881969598
Comments