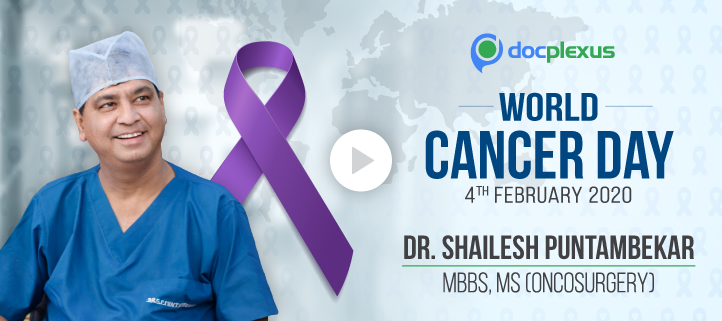 The cancer burden in India has more than doubled in the last 26 years. This World Cancer Day, we interviewed renowned laparoscopic oncoSurgeon, Dr. Shailesh Puntambekar on Gaps in Treatment & Management of Cancer in India.
Key Points Discussed:
• Challenges in treatment & management of cancer in India
• Potential of novel cancer therapies
• Role of Patient & Physician Education
• Expectations from Pharma to fill the treatment gaps
Watch the Full Interview below:


About Dr. Shailesh Puntambekar
Dr. Shailesh Puntambekar is recognized as one of the finest Laparoscopic Oncosurgeons in India as well as overseas. He is an expert on Laparoscopic Colorectal, Gynaecological and Oesophageal cancer surgery. He is currently the Medical Director, Galaxy Care Hospital, Pune.
---
Docplexus – Pharma's Trusted Marketing Partner
Docplexus is the largest online community of 3,80,000+ verified doctors & a trusted marketing partner of pharma & medical device companies. It empowers the industry partners to engage the medical community through data-driven, evidence-based marketing & brand management solutions such as Infocenters, Mindset Analysis, KOL Webinars, Sponsored Medical Updates, Online CMEs & more.
---
Comments