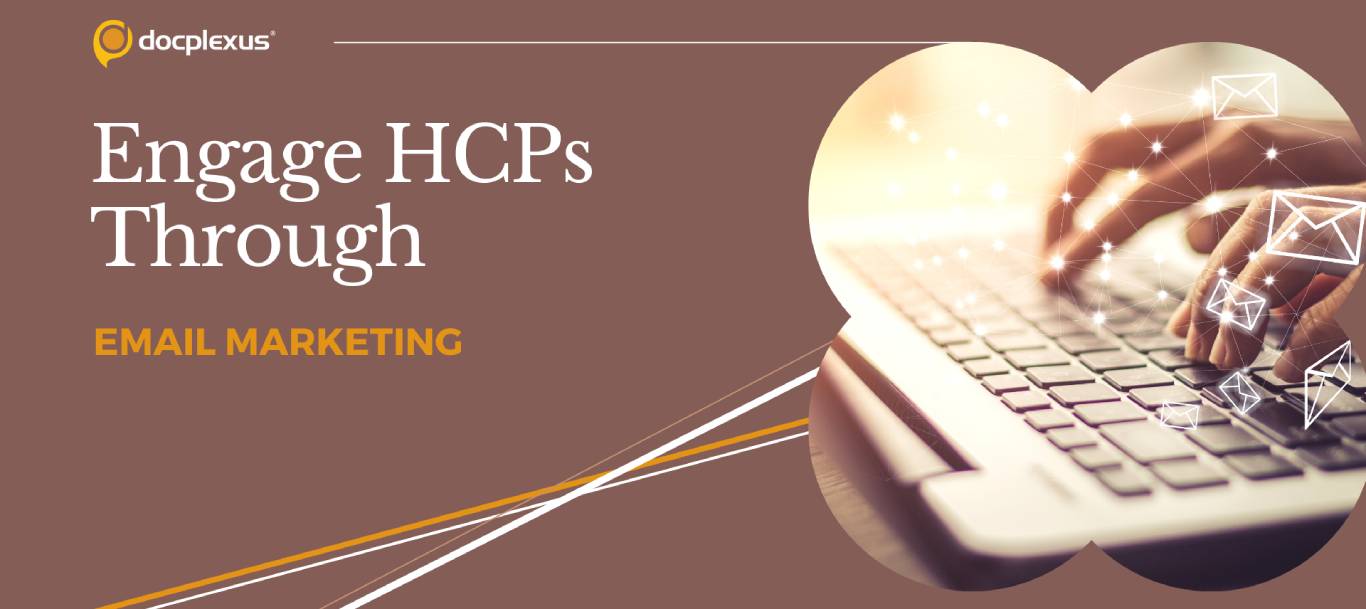 Email marketing continues to be the KEY element of pharma companies' digital marketing strategies and is still considered as the MOST trusted source to reach healthcare professionals (HCPs).
Did you know? Studies have shown that HCPs prefer emails over sales representative visits.
This article highlights:
5 ways how pharma companies can leverage this channel
How HCPs can be reached basis of their therapeutic area (TA)
Which content formats best resonate with HCPs and how Docplexus approaches with the finest solutions.
If you are a healthcare marketer and inquisitive about any of the above topics, then keep reading! This article is just for YOU.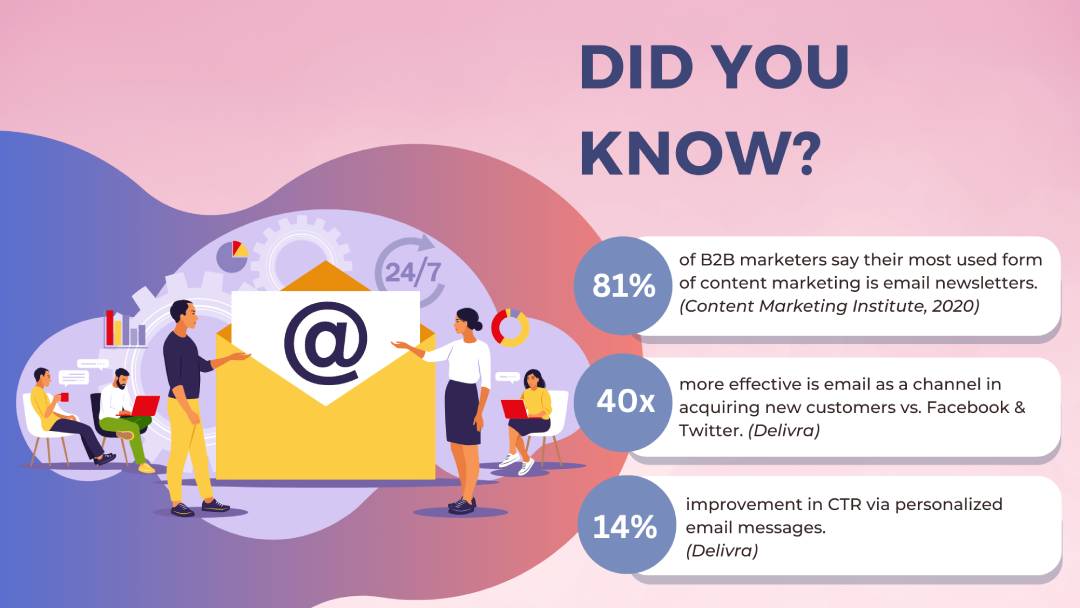 Here are 5 ways through which pharma companies can leverage email campaigns to build brand awareness and simultaneously educate their HCP audience:
Email marketing provides a direct channel for communication with your target audience as you are speaking to them directly through their inbox. This coupled with the right content, delivered at the right time i.e. most convenient to them, makes email marketing the most effective channel. Let's dive deeper into the nitty-gritty of how to water 2 plants with 1 hose.
Targeted Email Campaigns
Why laser-focused email campaigns work best to reach specialty-wise HCPs? Primarily, because it facilitates as a connector to bridge the gap between sales representative visits and extended reach. Additionally, with the increased relevancy offered through personalized campaigns, it promotes brand advocacy and establishes loyalty from the clinicians.
Quicker Communication with the TG
Email campaigns with their robust ability to reach a wider audience instantaneously, makes it easier to announce medical updates through a "single-click" feature that allows sending out emails to hundreds and thousands of contacts at the same time and also provides an ability to schedule campaigns based on their most active time slots, additionally, enabling them to read it at their own discretion.
Impactful Content Marketing Strategy
A synergized content marketing strategy that is combined with emails, remote visits, webinars, etc. not only ensures a seamless customer experience but also facilitates a multi-channel marketing strategy. Learn more about multi-channel marketing to doctors.
Delivering relevant content
With the exorbitant number of emails that one receives in a day, it's very important to deliver content that is relevant and stands out, is educational and to the point. Sending content which might or might not be relevant to a subset of an audience would be like shooting in the dark and would not really result in any positive outcome either. Hence, a result-oriented approach needs to be taken here to remain relevant in the doctors' fraternity.
Gauge campaign performance
It goes without saying that the subject line of your email carries most of the weight to get a click-through and adds to the "open rates", which is one of the primary measures for email conversion tracking followed by a "click-rate" also known as CTR (click-through rate).
Although, when you're analyzing your email campaigns, it is important to consider both – the qualitative as well as the quantitative measures.
Qualitative measures can be slightly difficult to measure but they definitely give you an insight on what really matters. Eg: Brand awareness, HCP feedback, brand trust and credibility among the community.
Quantitative measures in addition to email conversion (opens, clicks), also measures ROI, leads generated, traffic on infocenters (microsites), gated content downloads and so on.
How HCPs can be reached basis of their therapeutic area (TA)
In order to understand this, the first few questions that you need to answer are –
Who will need your drug?
Who are the significant prescribing HCPs?
What is the treatment route?
How does your brand aid to the treatment process?
Which communication channel will be most effective?
Once you have answers to all of these questions, the approach towards the objective that you are trying to achieve will look clearer and basis of that, a clear action plan can be developed.
Eg: Answering the questions above, as an insulin manufacturer:
Patients will type 1 diabetes
Diabetologists / Endocrinologists
Insulin therapy, diet and exercise
Insulin injections
Email with an explainer video of the process that can be used by the HCP to train the patient
Unfortunately, the age-old approach of sending out medical representatives is still considered as the primary method that pharma and healthcare companies follow to reach HCPs but hold on, we're not saying that they need to be eradicated from the supply chain, rather that they should have a more streamlined approach, which is effective in reaching target HCPs who are looking to learn about your product.
Also, considering that doctors often are short on time, amid attending patients and their paper work, they might or not might even be able to entertain a medical representative. So, if an email is sent with an introduction of your brand that highlights its value proposition and a link for the HCPs to schedule an appointment with the medical representative to learn more about the product/ brand prior to the visit, results as a more efficient way to reach HCPs than scheduling a call directly without a prior briefing on the subject.
Content formats that best resonate with HCPs and how Docplexus approaches with the finest solutions
COVID-19 was paramount to develop the healthcare industry's digital transformation, wherein millions of healthcare professionals and their patients gave a shot to digital healthcare for the first time and that's how 'Telemedicine' became popular (even though its first discovery dates back to the late 1950s). It goes without saying that with this cognitive overload, we must do so without adding to the digital fatigue among clinicians. So how did we progress?
We moved beyond the ordinary and explored new paths, with an approach that seemed sustainable amid the COVID-19 pandemic. We invented solutions based on what our community of doctors were searching for the most. Our AI-driven analytics helped discover that the maximum search queries were around COVID-19 and that's how CoVaccination Chronicals came to life!
Here is a snapshot of this exclusive newsletter offering –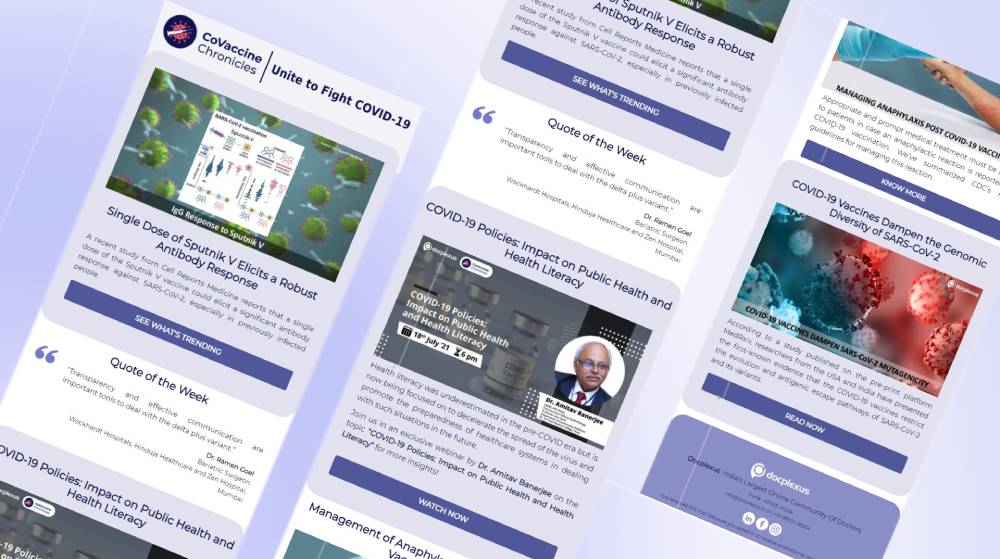 Another thing we did, in order to reduce – digital fatigue and the number of mails that were being sent, we incorporated the use of footers in emails for important campaigns and announcements. Here's an example –

Want to maximize the brand advocacy of your healthcare brand? Speak to our consultant, and learn how we empower healthcare and pharma companies in delivering customized email campaigns to their niche.
---
Docplexus – Pharma's Trusted Marketing Partner
Comments